Yui Onodera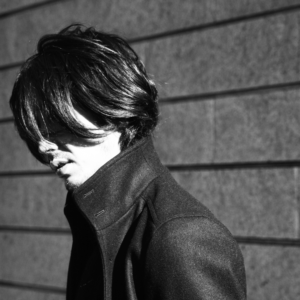 Profile
  Yui Onodera is a Tokyo-based composer, producer, sound artist, and new media artist, renowned for exploring the relationship between musical forms, architectural acoustics, and spatial awareness. A distinctive figure in the realms of experimental ambient and electro-acoustic music, Onodera weaves delicate hybrids of digital technology and acoustic instrumentation. His work spans across both composition and installation, probing perceptions, memory, and sonic affect across a myriad of creative forms.
  Using a broad palette of musical instruments, field recordings, and electronics, he crafts provocative listening experiences and creates dense clouds of blurry, hypnotic sound. His works have achieved international acclaim, with releases on esteemed labels such as KOMPAKT and Room40. Onodera's diverse portfolio extends to the score for the documentary film about John Cage's "Cage 64". In addition to his studio albums, Onodera imparts his knowledge of sound art as a lecturer at Rikkyo University and Musashino Art University. His collaborations span a wide spectrum of genres, working with sound artists Francisco Lopez, Stephen Vitiello, musician/visual artist Robert Lippok, composer Scanner, producer Pjusk, and Yotam Avni.
  Onodera's academic pursuits in music and architectural design set the stage for his professional career. Following his tenure as an architectural acoustics designer, he leveraged his expertise in architectural acoustics and sonic arts to earn commissions creating sounds and music for specific, tangible locations like complex facilities, offices, and airplanes. Onodera's interest in the psychological effects of sound shaped his work, which he identifies as "environmental music", a Japanese translation of "ambient", but framed in a new context. These pieces serve as reminders of how sound can define and center individuals within their personal space.
  Alongside his music career, Onodera develops art/media installations as a founding member of the art collective Nor, an entity centered around multidimensional work through sound, visual and installation art. In recent years, his work has been exhibited at international festivals and museums, including Media Ambition Tokyo, MUTEK Festival (Japan), and the NTT inter-communication center [ICC].
  Official Website: www.critical-path.info
Music
  Untitled #1