Tujiko Noriko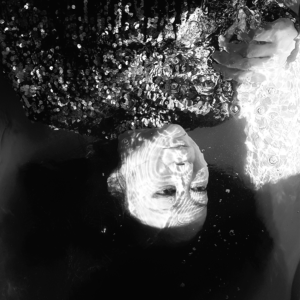 Profile
Biography
  Tujiko Noriko is a France-based musician, singer, songwriter and filmmaker. In 2000 Peter Rehberg and Christian Fennesz discover her first demo track tapes and she debuts with album "Shojo-Toshi" on Mego. Critically acclaimed in the avant-garde electronica circuit, she is invited in festivals like Sonar, Benicassim, Mutek etc, and performs worldwide.
  She has to date released 20 highly regarded albums released through Editions Mego, FatCat, Room 40 and PAN. Her 2002 album 'Hard Ni Sasete' receives an Honorary Mention at the Prix Ars Electronica.
  Tujiko writes music for films, dance performances, animations and art installations, and collaborates with renowned musicians Peter Rehberg, Nobukazu Takemura and Lawrence English. In 2005 Tujiko also made her first two films,  'Sand and Mini Hawaii' and 'Sun', have been shown internationally in venues such as the Foundation Cartier in Paris and Uplink in Tokyo. In 2017, she co-writes and co-directs with Joji Koyama the feature length film 'Kuro' which premiered in Slamdance 2017. Until 2021 January, her music piece was in the exhibition 'Audiosphere' at Museo Reina Sofia  – the first exhibition in a major contemporary art museum with no images and no objects at all.
  She made a score for a feature film 'Surge' which was shown in Sundance and Berlin international film festival in 2020,  also for 'Mission Report' a film by Mira Sanders and Cedric Noel premiered at la Botanique in 2022. 
  She is currently writing a new film with Joji Koyama.
  Her latest album is Crepuscule I&II, from Editions Mego.
Discography:
'Shojo Toshi' 2001 (Mego)
'Make Me Hard' 2002 (Mego)
'I Forgot The Title' 2002 (Mego)
'From Tokyo To Naiagara' 2003 (Tomlab)
'DACM – Stereotypie' with Peter Rehberg 2004 (Asphodel)
'28' with Aoki Takamasa 2005 (Fat Cat)
'J' with Riow Arai 2005 (Disques Corde)
'Blurred In My Mirror' with Lawrence English 2005 (ROOM 40)
'Melancholic Beat' 2005 (Bottrop-boy)
'Solo' 2006 (Editions Mego)
'Shojo Toshi' 2007 (Editions Mego)
'Trust' 2007 (Nature Bliss)
'U' with Lawrence English and John Chantler 2008 (ROOM 40)
'GYU' with tyme. 2011/12 (Nature Bliss/ Editions Mego)
'East Facing Balcony' with Nobukazu Takemura 2012 (Happenings)
'My Ghost Comes Back'  2014 (Editions Mego/ p*dis)
'27.10.2017'  with Takemura Nobukazu 2018 (Happenings)
'Kuro' 2018 (pan)
'Surge Original Sound Track Album' 2022 (SN variations/Constructive)
'Crepuscule I&II' 2023 (Editions Mego)
'Utopia and Oblivion'  2023 (Concept compilation album from Constructive)
Compositions/Commissions:
Showroomdummies – Dance by Etienne Bideau-Rey et Gisele Vienne 2001/2009
Stereotypie – Dance by Etienne Bideau-Rey et Giselle Vienne 2003
Watermelon Love – Animation by Joji Koyama 2004
1% – Permanent Installation in the French Ministry of Culture and Communication
by Jordain/Oshima 2006
Lyrics – Installation/Art piece by Saadane Afif 2006
First Place – Animation by Joji Koyama 2008
7 Acts of Love for 7 Acts of Boredom – Film / Video installation by Katia Kamelli, 2009
This is how you will disappear (vocal) – Dance by Gisele Vienne 2010
Wedding of the sun (vocal) – Installation by Kenji Yanobe 2013
Kuro – Film by Joji Koyama and Tujiko Noriko 2017
Surge – Film by Aneil Karia 2020
Mission Report – Art animation film by Mira Sanders and Cedric Noel 2021
SITES
  http://www.tujikonoriko.com/
  http://kuro.film/
Music
  I'll Name It Tomorrow