Tomoyoshi Date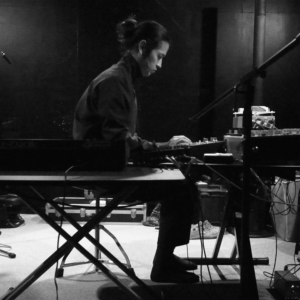 Profile
  Born in Sao Paulo, Brazil in 1977. Lived there until the age of 3, and grew up in Narita after returning to Japan. He is a doctor and musician. From around the age of eight he began deconstructing rhythms and melodies using live instruments and electronic equipment. Starting with Tomoyoshi Date, he has released 23 full-length albums around the world with units such as Opitope (w/Chihei Hatakeyama), ILLUHA (w/Corey Fuller), and Melodia (w/Federico Durand). After graduating from Nippon Medical School, he studied Kampo medicine and tumor vaccines at the university's Immunology Laboratory while engaging in tertiary emergencies as an emergency physician. Since 2010, he has opened "Tsuyukusa Clinic", which combines Eastern medicine (Chinese medicine and natural salt) with Western medicine. From 2021, he will also open "Tsuyukusa ONLINE", which aims to handle everything from crude drug cultivation to Chinese medicine manufacturing and prescription. He is searching for the way of medicine and art. He also writes various serials, writes and radio activities. Author of "Body and Mind Environment" (eleking-books)
Website:https://tomoyoshidate.work/
Clinic:http://tsuyukusa.tokyo/
Music
  Placement of the drops
Comments
It's just amazing that we met.
And thank you.
I think that the reason why I was able to co-write with Mr. Sakamoto when I couldn't read sheet music was anything other than "guidance of sound".
A part of what Mr. Sakamoto has been looking for in music and the "something" we have been looking for just happened to be the same, and it just so happened that we became friends with people who were similar to us and were doing music.
I think that "something" is in this compilation.