Tomoko Sauvage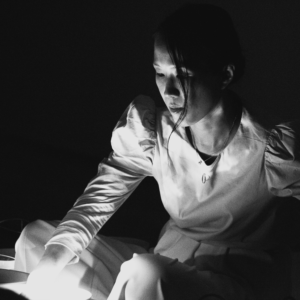 Profile
  Tomoko Sauvage (JP/FR) is a musician and sound artist who is best known for her long-time experimentation on instruments combining water, ceramics, sub-aquatic amplification and electronics. Her research is grounded in live-performance practices that embrace the unpredictable dynamics of materials. Incorporating ritualistic gestures, she playfully improvises with environments, using chance as a compositional method. Her performances and installations have been presented at RIBOCA, V&A Museum, Manifesta, Roskilde Festival, Sharjah Art Foundation, Centre Pompidou Metz and Nyege Nyege Festival, among others.
  Photo by Stephen Harvey
Music
  Weld
Comments
I met Sakamoto san via Tomoyoshi Date. I'm grateful for his kind words on my work. He seemed to be forever curious and passionate about new sounds and music, which was truly touching. "Weld" was recorded at WELD, a space dedicated to contemporary dance, in Stockholm in 2018. I used hydrophonic feedback technique to play with the unique acoustic space of the WELD. Weld in English means to bind together inseparably, unite intimately, and is often used in metalorgie. Etymologically, weld is also connected to the word, wild.