Otomo Yoshihide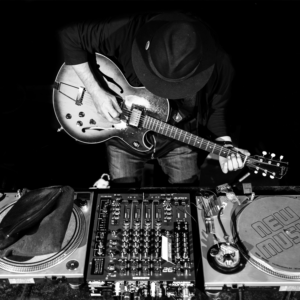 Profile
  Born in 1959, musician who makes a lot of film and TV music and normally plays on noise and improvisation sites around the world home. Guitarist and turntablist.
  From works between art and music to many projects with public participation. For many years, he has been involved in networking through music in various parts of Asia. After the earthquake, he has been active in his hometown, Fukushima.
  Photo by Ariele Monti
Music
  Moonless Night
composition and improvisation on paper,guitar, charcoal,metal,banjo,toy piano and turntable
recorded 2022-23 at Otomo's home studio
Comments
This is a piece I remodelled using a Duo performance by Sakamoto and Sachiko M from the album 'A Tribute to Ryuichi Sakamoto – To the Moon and Back', which was made to commemorate Sakamoto's 70th birthday.
I extracted and recomposed only my own parts from this piece.
The title 'Moonless Night' refers to Mr Sakamoto's absence, and his last book 'How Many More Times Will I See the Full Moon',
The title was taken from the title of his last book 'How Many More Times Will I See the Full Moon' and the title of the remodel 'With Snow and Moonlight'. The absence does not mean that the moon will disappear, just that it is not visible at the moment, and I am sure that Sakamoto's new sound will resonate in a different way in the future.
I am also planning to make this work into a longer piece in a more developed form at some point.