Miki Yui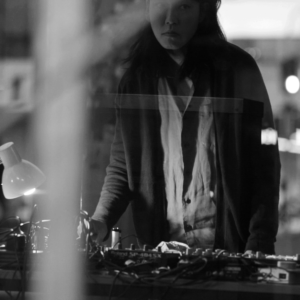 Profile
  Born 1971 in Tokyo. Artist, composer, musician based in Düsseldorf, Germany.
Since her debut in 1999, "small sounds", he has consistently manipulated field recordings, electronic sounds, and delicate noises, and continues to search for music as a bridge to open his senses to the environment. Since 2019, along with his solo activities, he has been working on flux-project.net, an art project about the Amazon rainforest.
  She is currently in the duo Realistic Monk with Carl Stone, and have collaborated in the past with Rolf Julius, Asmus Tietchens and Klaus Dinger.
  Press photo by Noriyuki Kimura
Music
  Hotaru
  Recorded and Mixed by Miki Yui, at MY Studio, 2023
Comments
Hotaru consists of modular synthesizers and field recordings.
As if we were looking at a certain landscape, the sound flows into us and overflows, reminding us that we and the environment are one living entity. For me, the theme of this compilation, Micro Ambient Music, is music that encourages change by resonating at the fine cellular level with the sound, the environment, and the listener.
May Ryuichi Sakamoto's music and sincere questions live on in people's hearts.