Kazuya Matsumoto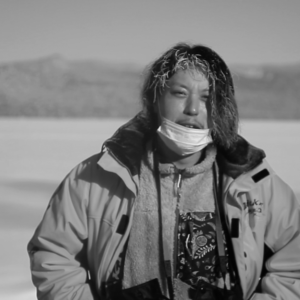 Profile
  Musician, sound artist, drummer.
  With the percussionist background, Matsumoto uses his experience through playing and listening to environmental sounds, using non instrumental objects such as found objects, nature, body and devices for various sound expressions.
  He aims to break the boundaries between his output and the surrounding environmental sounds to explore deep listening improvisation expressions.
  Previously he has released 3 albums "Mizu No Katachi (2015)", "OchiruChiruMichiru (2017)" and "Mujo (2022)" from the renown SPEKK label.
  Aside from creating music by improvising with the unpredictable nature, he also compose music for films, visual works, plays and commercial facilities.
  He also tours throughout Japan for performances including tour "Listen to the sound of people" tour which is aimed to just meet acquainted people without doing any performances within the COVID-19 situation, space exhibitions and sound installations, site-specific exhibitions (residing and using the sound of that space).
  He also participates in the performance group Busstrio lead by Yuichiro Konno. He is also the executive committee member of the Ashi No Geijutsu Genya Festival held in Shiretoko Peninsula from 2021, always pursuing expressions based on sounds.
WEB
  http://www.horhythm.com
Bandcamp
  https://kazuyamatsumoto.bandcamp.com
Kazuya Matsumoto third album「Mujo」Trailer (mixture of tracks included in disc 1 and disc 2)
  https://youtu.be/LuQwolmoP24

Music
  ice
Comments
I remember seeing an article on Sound&Recording about Mr. Sakamoto doing field recordings in the Arctic Circle. I'm not saying that article was the starting point for my 3rd ice-themed work, "Mujo", but it seems that it was the starting point for me to learn that underwater sounds can be recorded with a hydrophone. I think I played my sound source on RADIO SAKAMOTO several times, and on RADIO SAKAMOTO on New Year's Day 2023, I chose one song from "Mujo" and played it. From those circumstances, I wanted to record "ice" recorded in "out of noise" this time as a tribute to my 3rd "Mujou", but I could not record it due to CD capacity. I participated in I wanted to go to record one shot together. I hope that I can weave Sakamoto-san's thoughts on musical expression in a small way.