Kane Ikin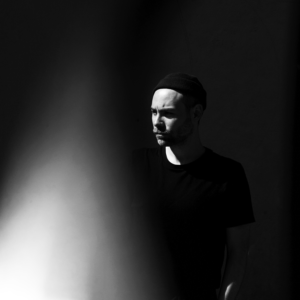 Profile
  www.kaneikin.com
  kaneikin.bandcamp.com
  Instagram.com/kaneikin
  Kane Ikin is a composer, producer + live artist based in Naarm / Melbourne.
Drawing from a range of stylistic influence, including techno, trip-hop, experimental electronic, ambient, soundtrack and jazz, his music folds rhythm and texture into grippingly widescreen, warmly immersive, weightless collisions.
  Since 2012 he has released a number of albums, ranging from the deteriorated and hazy 'Sublunar' (2012, 12k), the tense and atmospheric 'Basalt Crush' (2016, Latency), the gaseously rhythmic 'Modern Pressure' (2016, Type) and the exploratory shoegaze-techno of 'Sensory Memory' (2016, Echovolt). His latest work 'Boundary Curve' (2022, Longform Editions) is a charged durational work of percussion and granular synthesis, equal parts harmony and dissonance.
  In addition to his solo work, Kane is a member of experimental ambient duo Solo Andata (with Paul Fiocco) and dub techno outfit Bad Channel (with Mike Katz). 
  Parallel to developing and creating new works for future release, Kane works as a composer, producer and sound designer with his works appearing film, documentary and contemporary advertising.
Music
  Pulsari
Written and produced by Kane Ikin
(For R.)
Comments
I wrote this piece shortly after Ryuichi passed, thinking about his works, their impression on me, loss, energy and it's transformation from one element to another. Though he is no longer here, I like to believe his energy will continue to travel with us through his deep archive of timeless music and the impressions he left behind.
I titled the piece Pulsari, referring to a rotating neutron star that emits beams of electromagnetic radiation out of its magnetic poles. This radiation can be observed only when a beam of emission is pointing toward Earth, cycling in and out of view like a lighthouse, possibly shining its light towards us long since it has gone dark.