Federico Durand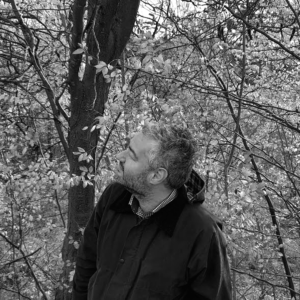 Profile
  Argentine musician. His music creates spaces for introspection through minimal, repetitive melodies, whose cyclical nature refers to dreams and the secret life of gardens. His live performances are an organic process based on improvisations with a lyre, music boxes, cassettes, synthesizers, small objects and pedals.
  Durand has performed concerts and recordings in Argentina, Brazil, Germany, Luxembourg, Belgium, Colombia, France, Switzerland and Japan. He has released albums on CD, vinyl and cassette through labels such as Spekk (Japan), Home Normal (UK/Japan), Desire Path Recordings (USA), Streamline/Drag City (Germany/USA), Own Records (Luxembourg), Hibernate (UK), Dauw (Belgium), White Paddy Mountain (Japan), IIKKI (France) and 12k (USA). In addition, he makes small and careful editions on cassette, as a souvenir for his concert tours through his own Pudú label. He has collaborated with artists such as Chihei Hatakeyama, Andrew Chalk, Stephan Mathieu, ILLUHA, among others.
  Federico Durand and Japanese musician Tomoyoshi Date (ILLUHA, Opitope) form Melodía, an ambient improvisation duo with three albums released to date. Also, together with the North American musician Taylor Deupree, he integrates This Valley Of Old Mountains, a duo that during 2020 has released its debut album through the 12k (USA) label.
  https://federicodurand.bandcamp.com
Music
  Alguien escribió su nombre en el vidrio empañado
Comments
I recorded this piece with a simple handy recorder during an afternoon in my mother's cabin in the mountains. Listening to the different and random noises of the raindrops on the tin roof together with the insects was a moment of beauty. Later, I added a subtle melodic line. It's -like life- a fleeting and evanescent dream.
Ryuichi Sakamoto's music has the ability to evoke memories. Many years ago I was lucky enough to attend a concert by Riuychi Sakamoto with Alva Noto in a theater in Buenos Aires. I remember that the music that night was beautiful. Simple and complex at the same time, like rain. I made this piece as a message of gratitude to Ryuchi Sakamoto's music and life.